Just when I thought I've seen everything that has been done with old saris, I learn something new. Mary Mercedes has a gorgeous collection of bracelets made out of sari fabric called 'Whirly Wrap Silk Bracelets'. In her own words:
I use hand-dyed, sewn-edged silk ribbons, re-purposed sari silk, my hand-dyed silk ribbons and cords and am adding a new line of leather. Easy-on, easy-off closures with magnets or toggles. No two alike, so fabric hues may vary.
Aren't these stunning?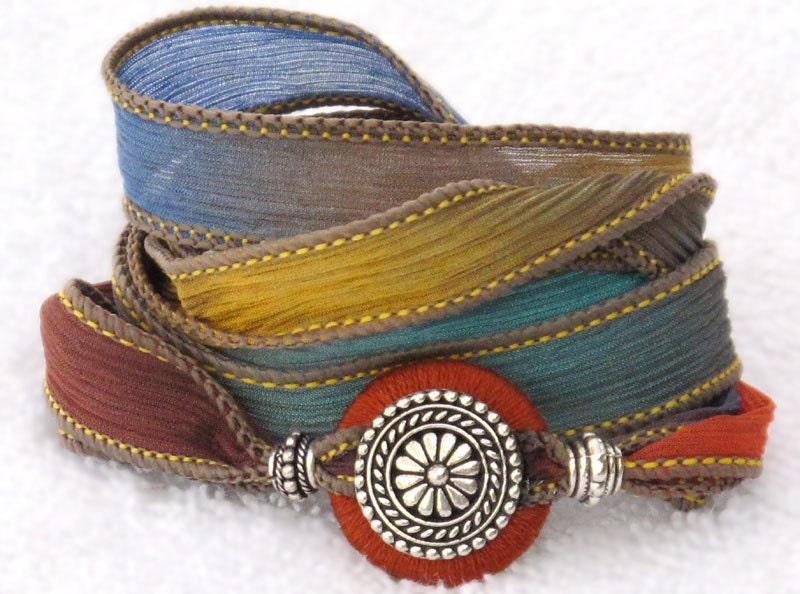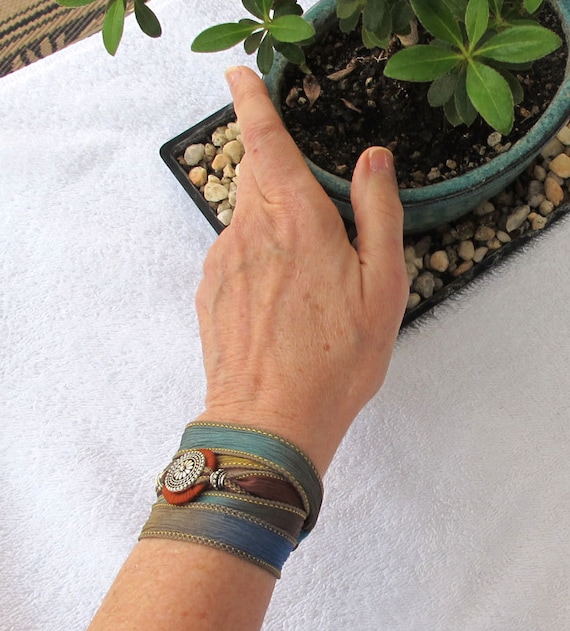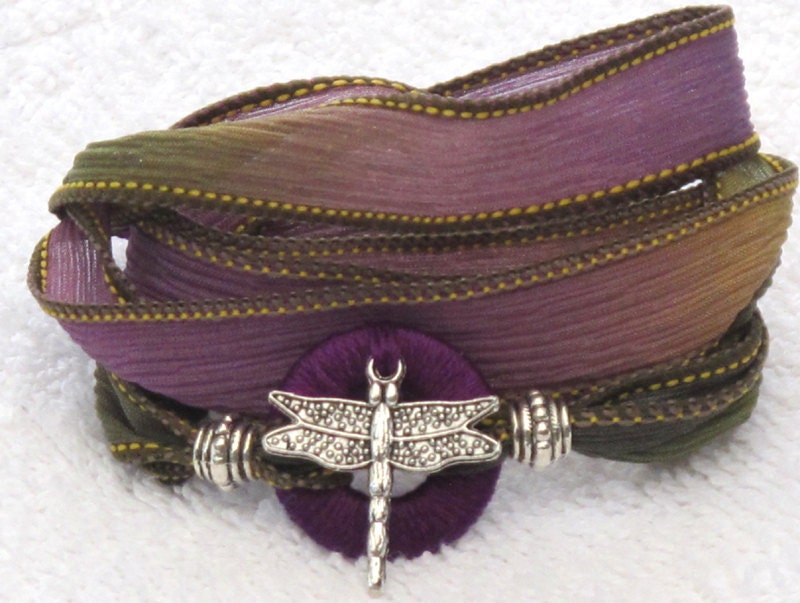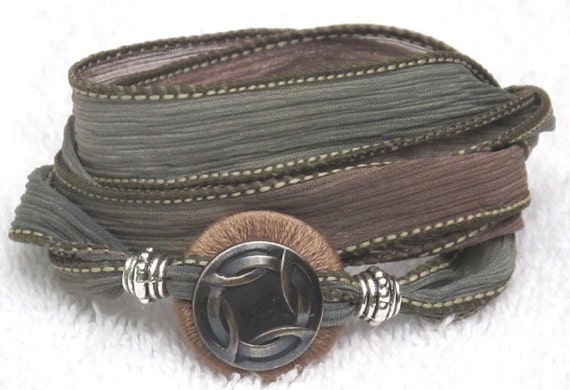 For more gorgeous bracelets, visit her Etsy shop.
Images via Mary Mercedes