I was enchanted by this ice-cream print and have put it on my wish list for my home.
It's true, every word of it.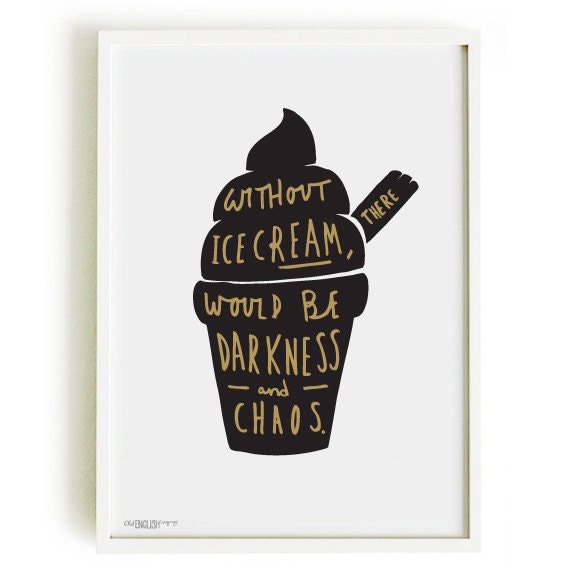 This beautiful print (available in several colours) is the work of London-based illustrator and Etsy seller Ben Treanor who sells under the name Old English Company. On the Etsy site you will find kitchen prints, love prints (perfect for a nursery) and tea-towels.
See more here and visit their blog here for updates on new prints.
All images from Old English Company