I was intrigued with these images of cosy yet stylish spaces styled by Shivani Dogra. From working with NPR to becoming this sought-after interior designer, Shivani's work is testament to her own personal style. From her portfolio, these are some of my favourites.
I really like the black and white scheme that she came up with for this resort. The use of handlooms adds a sense of earthiness and manages to look terribly chic at the same time. This is a look we could easily copy in our own homes.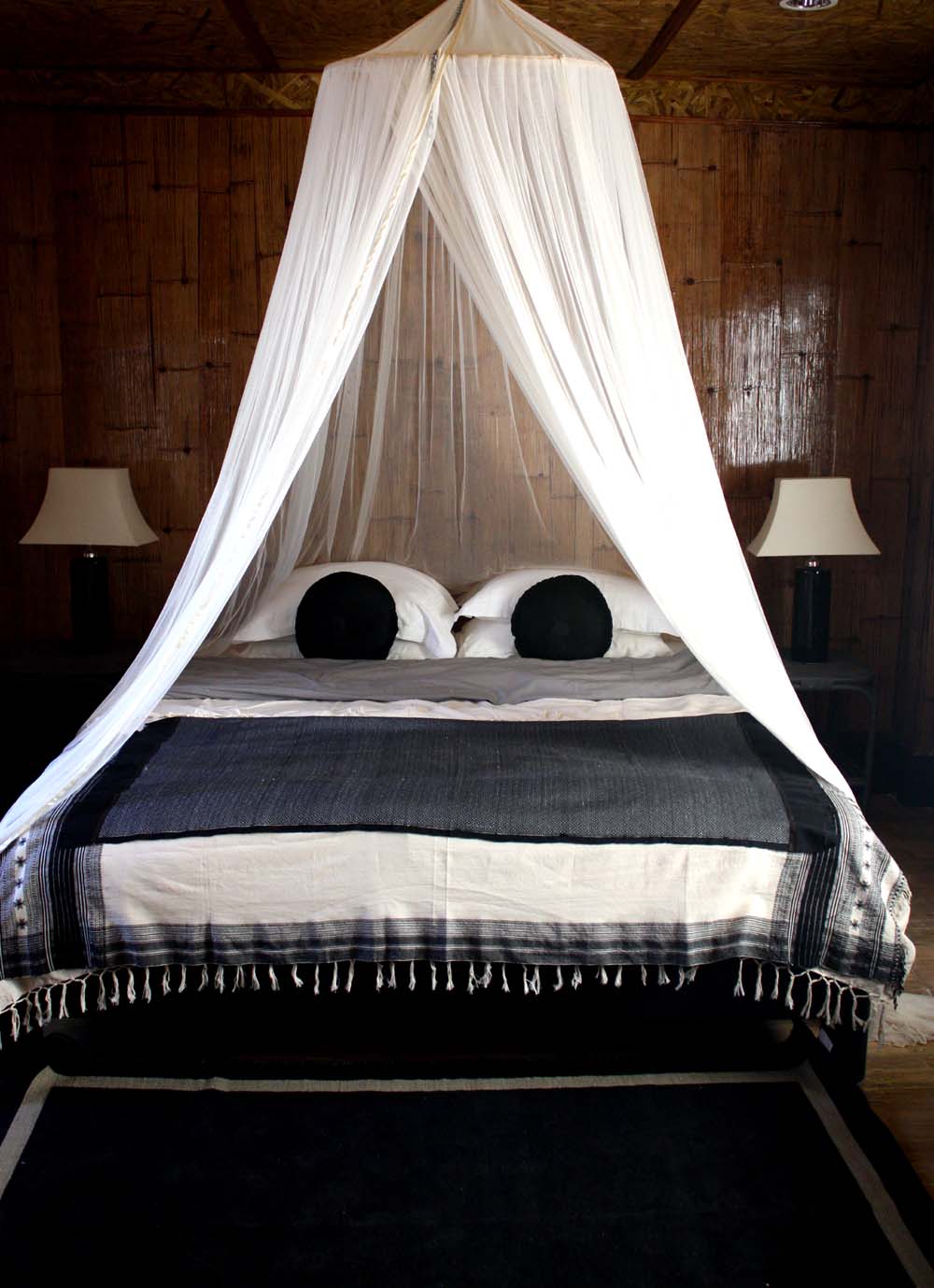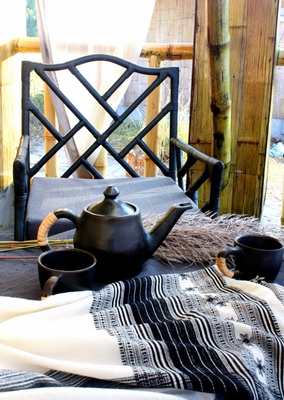 This picture (below) was for a guesthouse in Delhi. Shivani used the art and accessories collected by the owner over the years to great effect, making the space look homely yet elegant with a global feel.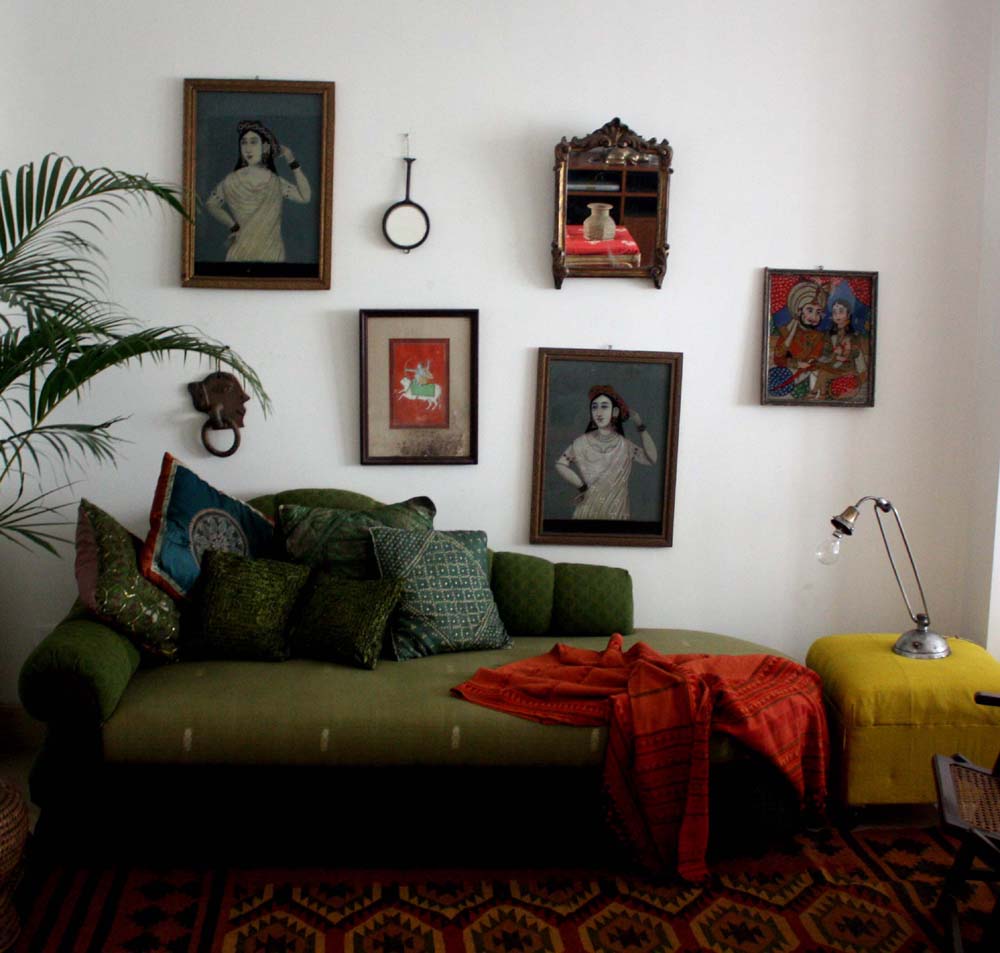 I like how Shivani frames antique or vintage Indian cloth and transforms them into art. Another idea that is so steal-worthy (and easy to do).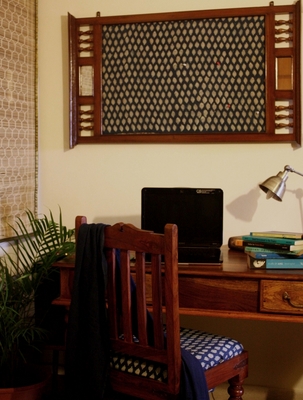 and this, a fascinating resort project in the hills of Arunachal Pradesh.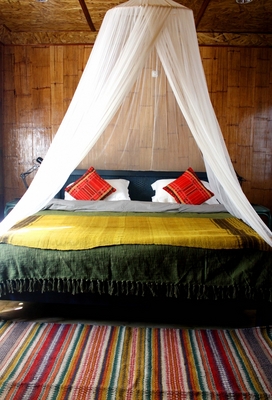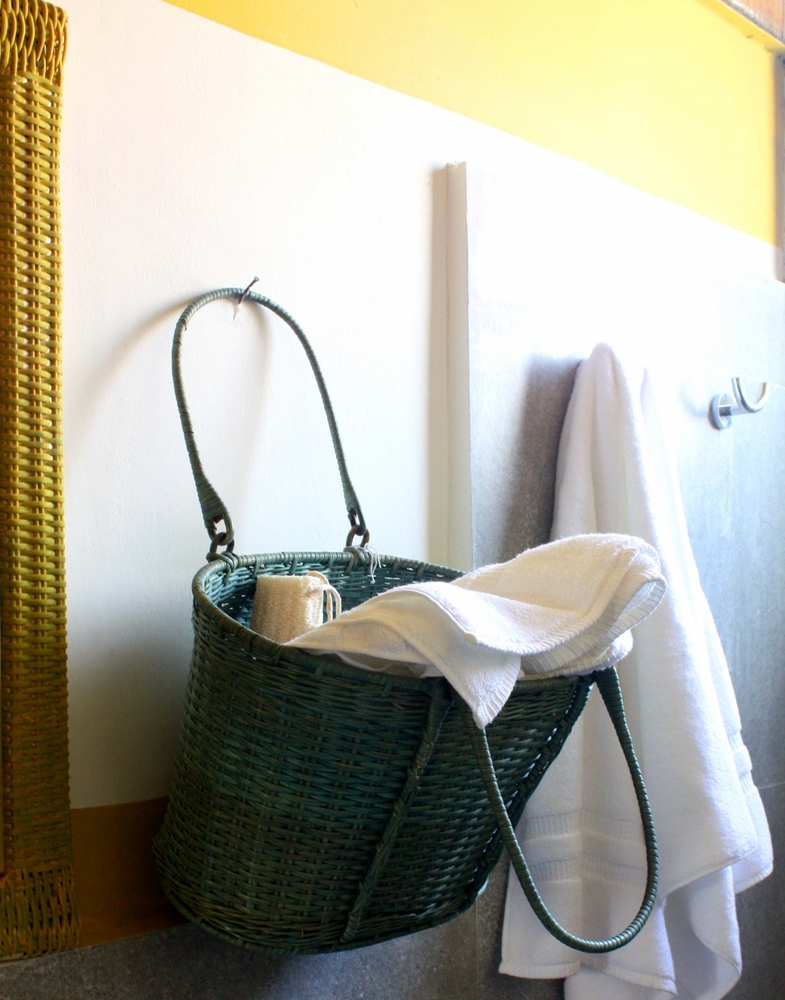 Read more about Shivani and her work and see lots more gorgeous photos here.
All images copyright Shivani Dogra