We don't really do the red-hearts and candle-light thing for V-day at our house. If you are like us and prefer not to have mushy displays around, there are other ways of incorporating beautiful and lovely things that celebrate love.
How about these gorgeous clay bowls? I'd use them all the time, not just for Valentines.
A red vase might spice up a corner of your home during the winter.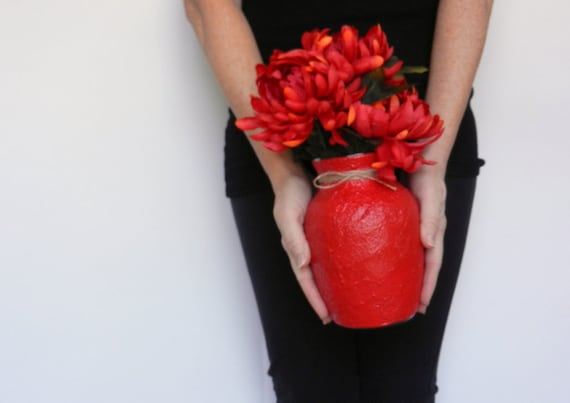 Or how about heart-shaped cocoa massage bars?
And I love the intricate design on these beautiful soaps.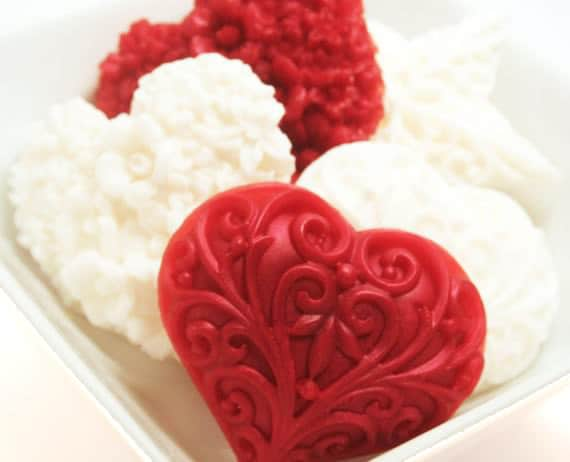 Lots more V-day ideas on Etsy. Go take a look!